If you don't remember your password, you can reset it by clicking on "Don't you remember your password?" on the login screen.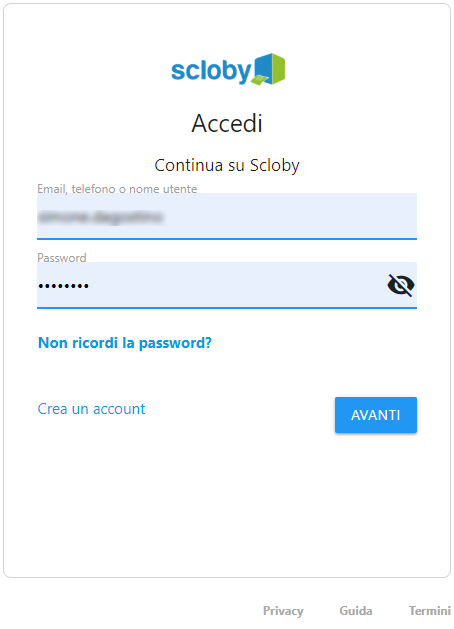 You will be asked to enter the e-mail address or telephone number used during the first activation phase.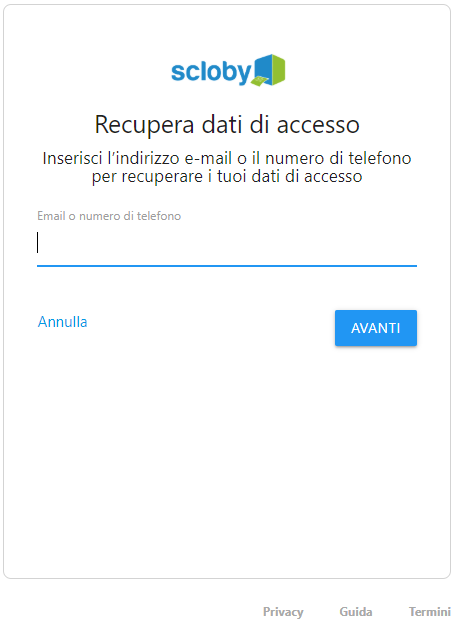 You will receive a reset code via email, or via text message, to be entered in the screen that will open simultaneously on Scloby.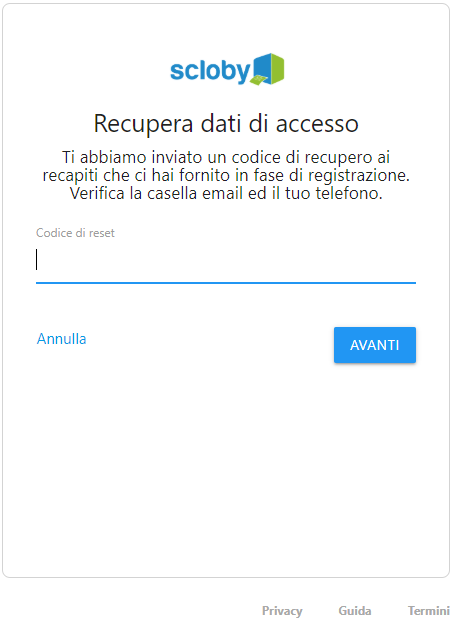 By entering the code and confirming you will receive the new password to access Scloby. If you want to proceed with the change, consult the appropriate section of the guide Changing your password .
NB If you have problems with password recovery or if you have never requested access codes, you can contact Scloby Customer Service.